Meet Dr. Jason Cerutti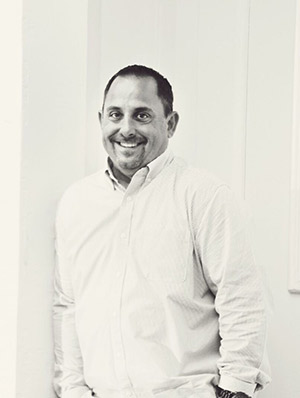 Since starting practice in 1998, Dr. Jason Cerutti has delivered high-quality chiropractic care to hundreds of families wishing to eliminate their pain and optimize their health potential. At The Chiropractic Place, we welcome everyone from moms-to-be and children, to aging seniors and weekend warriors. We provide the very best in customized care in a warm and nurturing environment.
Out of Pain and on the Path to Chiropractic
When Dr. Jason was 14, he injured his neck during a football game. He was experiencing severe pain with numbness and tingling in the fingertips. "My parents took me to the hospital, and we were told that I had a bulging disc that would require surgery."
The family took him to a chiropractor for a second opinion instead and opted to try chiropractic care. "Within days I was completely out of pain, and within two weeks I was back on the football field." From that day forward, Dr. Jason knew that he wanted to enter the chiropractic profession.
Learn About Our Approach & Techniques

Precision and Dedication Are Key
Dr. Jason earned his Doctor of Chiropractic degree from Life Chiropractic College in Atlanta. While still a student, he woke up one morning with severe neck pain after "sleeping wrong," and went to the college clinic to get an adjustment. His assigned doctor greeted him, a woman about 4'10" and weighing no more than 105 pounds. Dr. Jason was dismayed and thought, "She's not going to be able to get anything to move." Imagine his surprise when he received the best adjustment he had ever had in his life!
This female chiropractor told him, "When you're my size, you have to rely on perfect technique, perfect angles and perfect biomechanics — it's all about precise technique." It demonstrated to him that a great adjustment consisted of finding the exact spot and adjusting it in the right direction at the most beneficial angle. Dr. Jason has embraced that philosophy for almost two decades and makes it a part of his practice every day.
Chiropractic is what I do. I don't check out of my job at the end of the day. I take my job to dinner; I take my job to the football field, and I take my job to the PTA meeting. I live it and breathe it.
An Active Family Life in Hudson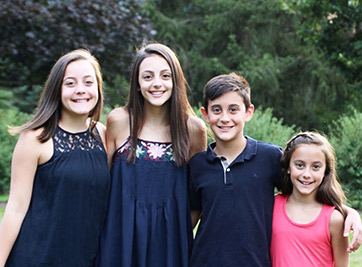 Dr. Jason is married to Andrea, and they have four children: Francesca and Gracie, and twins Jake and Abby. The entire family lives the chiropractic lifestyle, with lots of outdoor activities and weekly adjustments for the kids. Dr. Jason describes himself as a "big goof" when he's around his children and makes his involvement in their lives a priority.
We're known for our caring and supportive attitude toward our patients. We offer same-day appointments, late hours and accept most insurance. We'd love to welcome you to our office! Contact us today for a convenient appointment.
---
Chiropractor | The Chiropractic Place | (234) 380-5351