Sports Chiropractic in Hudson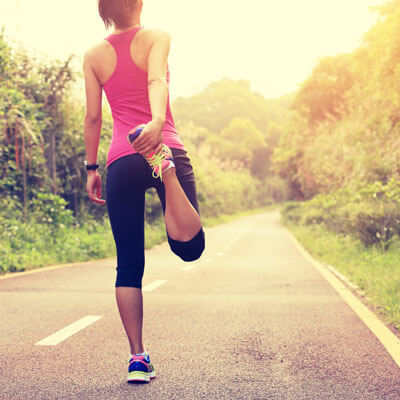 Every athlete wants to perform at their best and stay off the sidelines and in the game. The Chiropractic Place provides specialized chiropractic care to individuals of all ages, from young athletes to competitive athletes and even weekend warriors. We aim to offer informative, professional, and empathetic treatment that addresses injuries and emphasizes personalized care plans and thorough evaluations.
Supporting Athletes of All Ages
Our diverse patient base includes athletes of different age groups and sports. From a 68-year-old pickleball enthusiast who wants to stay active to a college basketball player and track and field athlete seeking spine care during the summer break, we cater to a wide range of athletes. Whether you're a seasoned competitor or a recreational sports enthusiast, we are here to help.
NEW Patients »

As an athlete himself who first experienced the benefits of chiropractic when he played football at 14, Dr. Jason understands the great value of this form of natural health care. We believe in proactive care to prevent weaknesses that can lead to injuries. By staying on top of any changes in your body, we can address little issues before they become significant problems.
Our approach focuses on maintaining a healthy spinal column, which is the driving force behind every sport, whether baseball, golf, football, soccer, gymnastics, or weightlifting.
Comprehensive Care for Every Stage
Our services encompass various phases of sports chiropractic care. We strive to prevent injuries, facilitate faster recovery in case of injuries, and ensure post-injury rehabilitation. By addressing your body's physical and neurological aspects, we aim to optimize performance and decrease injury time. With individualized care for every patient, we tailor treatment plans to meet your specific needs and goals.
Start Your Journey Today
Don't let injuries hinder your progress or limit your potential. Take the first step toward achieving peak performance and overall wellness by scheduling an appointment with our experienced sports chiropractor Dr. Jason. Together, we can develop a personalized treatment plan that focuses on your unique requirements and helps you reach new heights in your athletic pursuits!
CONTACT US »

Sports Chiropractic Hudson, Streetsboro OH | (234) 380-5351