New Patients at The Chiropractic Place
If you're visiting with us for the first time, we'd like you to know exactly what to expect. We want you to have a great experience, and will make sure that you feel welcome and supported from the moment you walk in the door.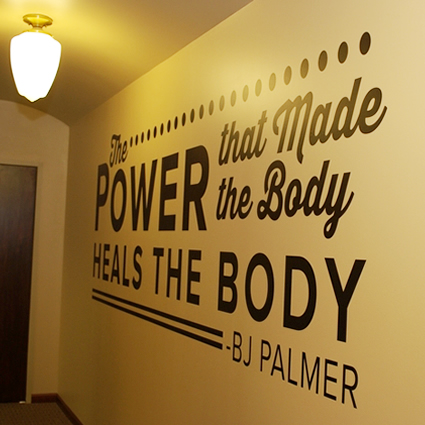 A Common Concern
Many people who are not well-versed in how chiropractic works will ask, "Do I have to come in for the rest of my life?" This concern is valid, and here are some analogies that we like to share:
If you joined a gym, and spent time in daily exercise to help transform your body, it would make sense that you'd have to continue somewhat to work out to maintain your new physique.
If you changed the oil in your car but continued to drive it, at some point, it makes sense that you're going to have to change it again.
If you brush your teeth in the morning, after a day of eating it makes sense that you're going to have to brush them again.
Our bodies are made of hundreds of moving parts, and just like a prized automobile, it needs and requires maintenance. It's as simple as that.
Request an Appointment
Our office is friendly and accommodating, and children and adults alike love our care. We offer convenient parking, same-day appointments and walk-ins are welcome. Contact us today for an appointment!
CONTACT US »

New Patients at The Chiropractic Place | (234) 380-5351